.
BACK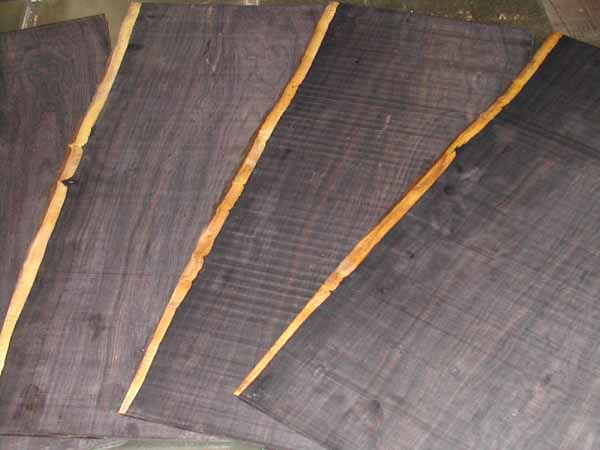 Two Backs of African Blackwood
Brazilian Rosewood

Wavy Rosewood

Indian Rosewood

Cypress

Poplar

Old Growth Redwood
(A very pale piece)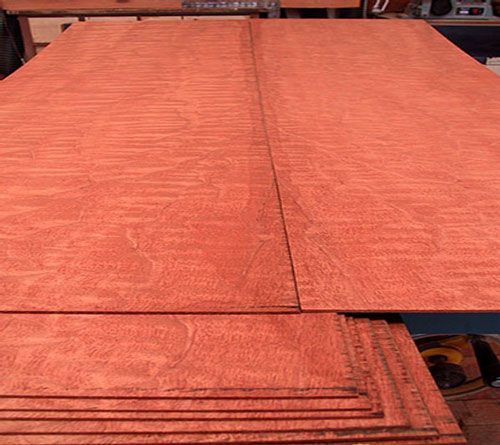 Stack of Oyster Shell Mahogany slices
These are 16" by 54"
Oyster Shell Mahogany
Bookmatched

Oyster Shell Mahogany
close up

Zebrawood

Curly Koa
Backs and Sides
The surface marks left by the bandsaw are less than 0.005" in depth. Some woods, like the Redwood and Cypress have almost no saw marks at all.
The Saw

The Saw Carriage

The Setup

Cutting

The final product

BACK